Do you know?
You pay less levy for higher-skilled migrant workers
WPLN Course: Prepare your staff for the WPLN exam
We've got you covered
Invest in your workers to improve your business.
– Employees with a better command of English make a better impression on customers, are more productive, cause fewer misunderstandings and have lower churn.
Reduced worker's levy
Just the reduction in migrant worker levy will make the investment worthwhile. 

Potential savings of up to 30 – 40% percent of worker's levy if you convert them from basic skill to higher-skilled worker.
What is
Workplace Literacy & Numeracy (WPL)?
WPL is a standardised test created by SkillsFuture Singapore in partnership with the British Council to certify rank and file workers in Singapore in English language skills.
There are eight English language proficiency levels in the WPL series starting from beginner (Level 1) to proficient use of the language (Level 8).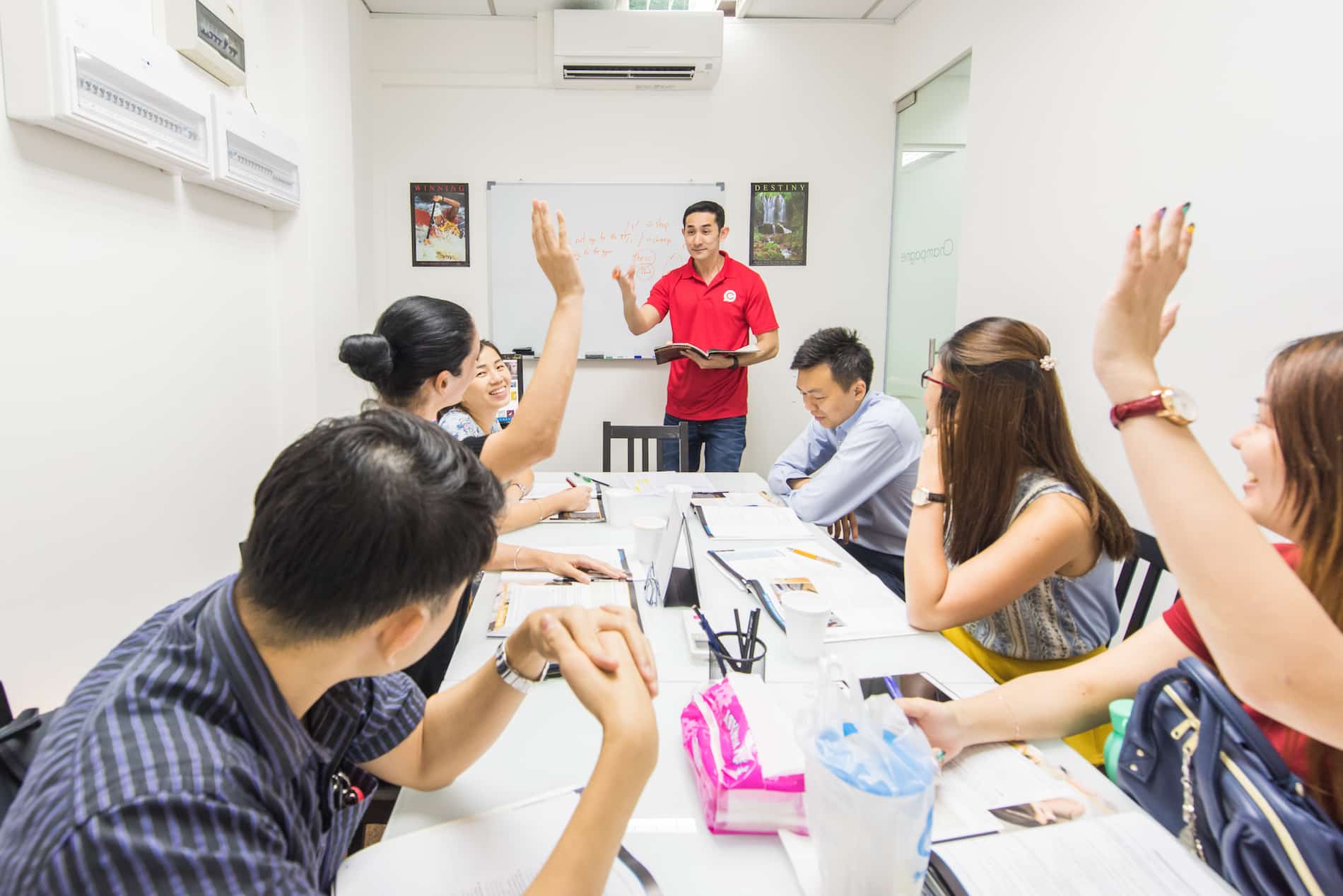 Why English Express?
Our small class sizes are unique. Others (Training Vision / NTUC) often have classes with 20 or more students in their class. We limit class sizes to 8.
Very few of our students start with absolutely zero knowledge of English. Each student has their own areas of strength and weakness that need focus.
With small classes, our English trainers can help your employees focus with the areas they need to master, so they can make more progress with fewer hours of study.
Our small class sizes give your staff a better learning experience and you get the benefit of minimising absentee hours.
A brief list of our corporate Clients
Ready to start?
Contact us to find out how you can achieve WPLN level 4 and qualify for lower levy