I'm Karl
I'm a teacher at English Express
Let me help you learn English in Singapore
Not just an English language school
Unlike most English schools in Singapore, we are registered with Ministry of Education and we run small group classes
Find out your level
You need to know your current English level before you start your learning journey with us.
Why Learn English with us?
So you can improve your English up to 2x faster
Focus on real world English skills
We place you at the right difficulty level: not too easy, not too difficult.
Ready to start?
Find out your level and we will let you know the most suitable English course for you
 
Onsite English Classes
A popular option for our students

Face-to-face live interaction in a small group class of 8 pax.

A short walk from Somerset & Dhoby Ghaut MRT
Online English Classes
Learn with Zoom
Small group class of 8 pax

Great value: we pass the savings to you
Step 1:
Find out your English Level
You will know it instantly with our free placement test.
Step 2:
Sign up to our daily mails
Eager to start learning right away after completing your level test? You can opt in to our free e-mail course with English learning tips while you wait for your English course to start.
Step 3:
Check out our English classes
Once you complete the level test and get your score, you can speak to our course advisor on WhatsApp.

Based on your level, goals and schedule, he will find a suitable class for you.
Step 4:
Start learning and have fun!
Enjoy the journey of learning and try not to focus to much on the destination.
English Express is proud to be a language school of choice. We have provided fun and engaging English lessons for corporations such as Cartus, Daimler, Caterpillar and etc. These students of ours develop valuable language skills and are able to use them effectively to fulfill their companies' objectives.
But don't take it from us – hear from our students below!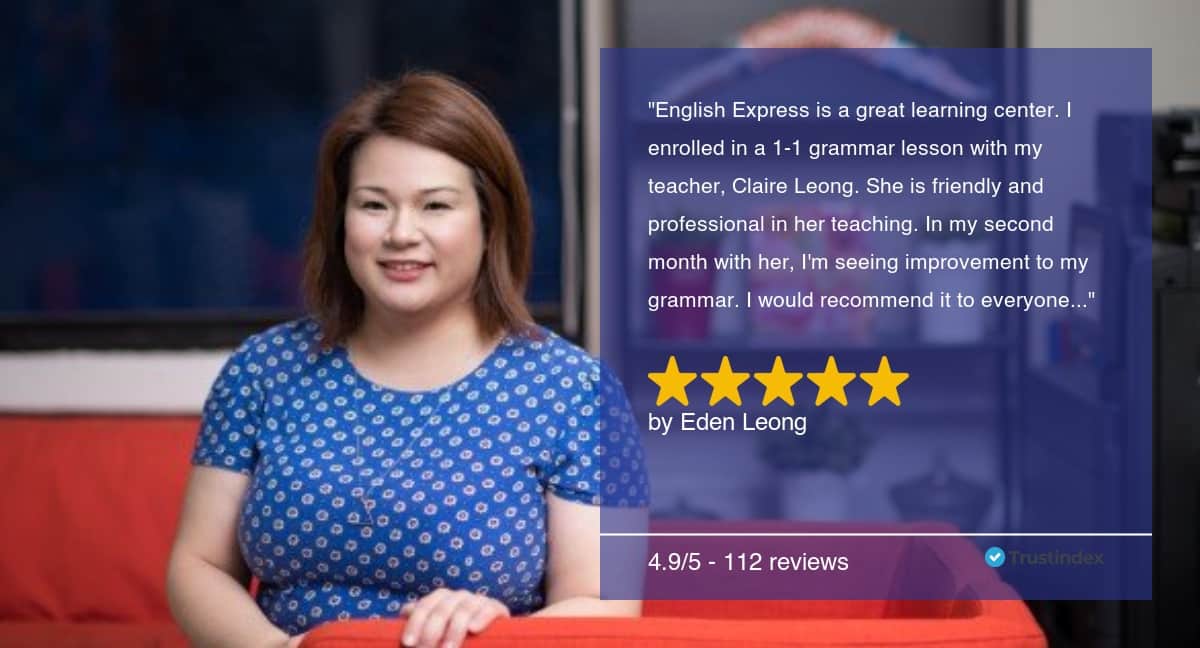 Proudly supporting their training courses since 2012
At English Express and other Crystal Learning language schools, we see language, first of all, as a tool.
Every small improvement makes a difference immediately. You may never be perfect, and that's ok. Even native speakers make mistakes. But as you become more confident in your ability to communicate in English, you'll see the benefits.
We strongly believe that confidence is built through doing. That's why our teachers will always encourage you to take the next step. Speak out, and try to speak out faster.
Practice and application are more important. To improve your conversational skills in English, you need to "do more" and "understand less". That's why we focus on practical topics that you can apply at the office the next day.
Ready to start?
Take our English level test
Completely free
Find out your level and we will let you know the most suitable English course for you.
We focus on what will get you further in everyday life
We know that you only have limited time to learn English.
You may be a busy professional or a hard-working student. This means you need to focus on what's relevant for you.
There is no time to waste on language that you cannot use immediately.
This is true if your English is great. It's also true if you feel you still have a lot to learn.
Either way, our teachers will help you to make your English exactly how you want it to be.