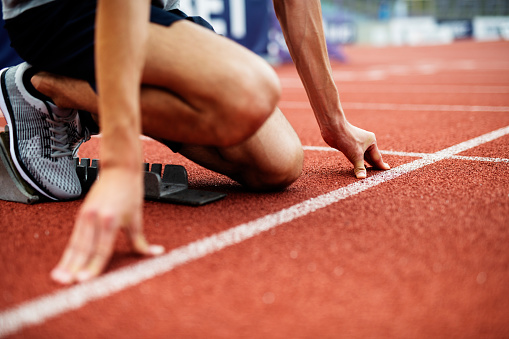 You need to find your starting line before beginning your learning journey.
So, you know your CEFR level in English. And now?
If you're reading this, you may have already tested your English level (if not, you can do it here – it takes about 15 minutes), and that's great.
If you want to improve your English, it's great to know where you started. And if you know your target CEFR level, we can estimate how long it will take you to get there.
CEFR stands for Common European Framework of Reference for Languages.
Every language has their own rating systems. It could be IELTS or TOEFL for English, TOPIK for Korean, HSK for Chinese, and so on.
The special thing about CEFR is that it can apply to any language. It simply describes what you can do. And in the case of English, you can convert your score to TOEFL or IELTS scores. more about that later.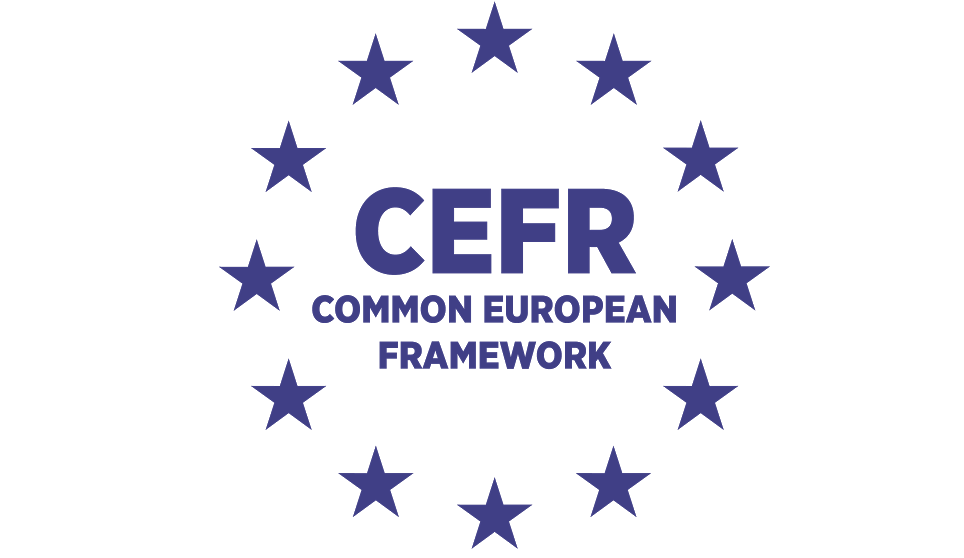 Which CEFR English level do people usually aim for?
For most languages, Intermediate Level (CEFR B2) is what most people aim to obtain first.
Sort of an in-the-middle proficiency level in speaking, writing and reading.
There is a saying that English is a language of commerce, and it is taken for granted that everyone should be proficient in it.
Sad but true.


As mentioned in a news article by CNA. When you can't read and write English you are considered uneducated. Read here
There are 6 CEFR English levels.
| | |
| --- | --- |
| A1 (Beginner) | A2 (Elementary) |
| B1 (Pre-Intermediate) | B2 (Intermediate) |
| C1 (Upper-Intermediate) | C2 (Advanced) |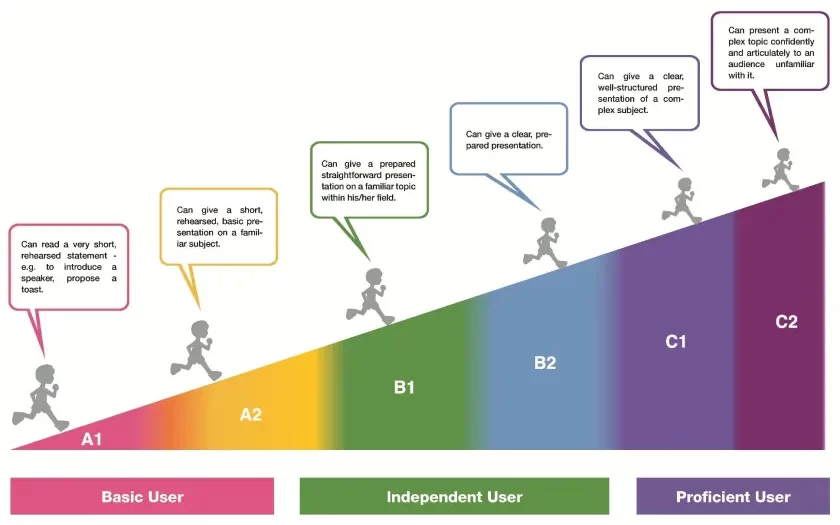 You will need to spend a good amount of time to advance up to the next level. Time spent can be split into 3 components: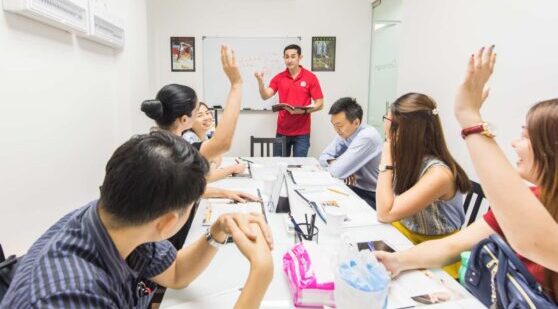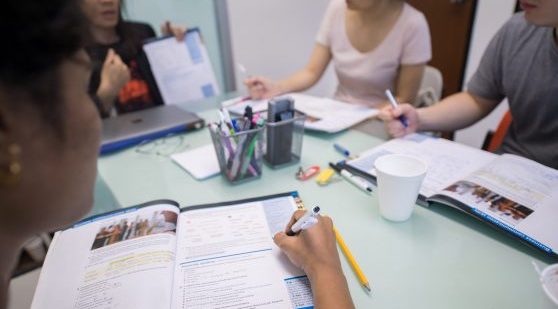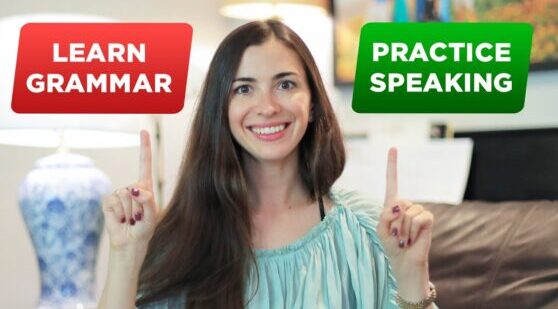 So when we say you would need an estimated 300 hours to advance to the next English CEFR level,
it is 160 – 120 hours of class time, with the remainder consisting of regular practice and revision.
From CEFR A1 to A2 
To break through from A1 (Beginner) to A2 (Elementary) level, you will need at least 300 hours.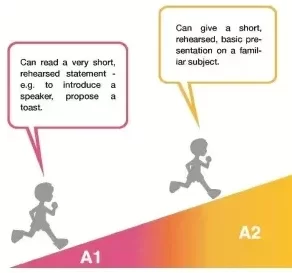 From CEFR A2 to B1
Congratulations!
You only need around 150 – 200 hours to reach B1 Pre-Intermediate Level.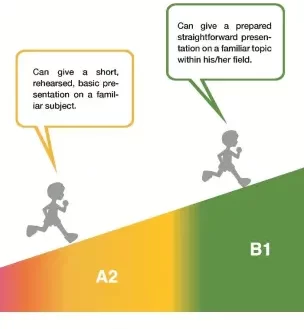 From CEFR B1 to B2
You can speak, read and write but with glaring grammatical errors. You won't sound professional, but it is good enough for you to get by.
People at this level are usually stuck in a rut. It would seem impossible to progress, but everyone can advance to the next level with the right mindset and training. You will need between 200 to 300 hours.
Over the years, we have helped many of our Intermediate level students to progress further and received reviews from them.
You may find some of them here.
From B2 to C1
Your English level is quite close to that of a native speaker.
You can speak confidently in various situations and can write well.
Students at this level usually attend specialised courses to work on a specific area they wish to hone. Such as pronunciation, email writing or presentation skills.
We do run regular courses for B2 Level students.
You may find some of the courses here.
I'm happy you took the first step by completing our English placement test. If you haven't, click here for the test
Now that you know your average level, don't you think it is time to advance to the next one?
FAQ concerning IELTS, TOEFL and PTE
Before we go further,  it is important that you need to know that the above tests are just proficiency tests. They are only helpful if you plan to go for further studies (University, Masters etc.) or immigrate/work in an English-speaking country.
The four most common questions…
1) Is 7 a good score in IELTS?
2) TOEFL score
3) estimate TOEFL score
4) IELTS listening score
To answer the 4 questions, first, refer to the table below.
Click on each button to show your target CEFR English level before attempting the test. 
For e.g. if you require IELTS band 5, your current level should be B2.
| | | |
| --- | --- | --- |
| CEFR Level | Proficiency | IELTS Band |
| A1 | Beginner | 2.0 |
| A2 | Elementary | 3.0 |
| B1 | Pre-Intermediate | 4.0-4.5 |
| B2 | Intermediate | 5.0-6.0 |
| C1 | Upper-Intermediate | 7-8 |
| C2 | Advanced | 8.5-9 |
| | | |
| --- | --- | --- |
| CEFR Level | Proficiency | TOEFL Score |
| A1 | Beginner | 19-29 |
| A2 | Elementary | 30-40 |
| B1 | Pre-Intermediate | 41-64 |
| B2 | Intermediate | 65-93 |
| C1 | Upper-Intermediate | 94-114 |
| C2 | Advanced | 115-120 |
| | | |
| --- | --- | --- |
| CEFR Level | Proficiency | PTE Score |
| A1 | Beginner | 0-30 |
| A2 | Elementary | 31-42 |
| B1 | Pre-Intermediate | 43-58 |
| B2 | Intermediate | 59-75 |
| C1 | Upper-Intermediate | 76-84 |
| C2 | Advanced | 85-90 |
Before you take the test, know your target IELTS band/PTE score/TOEFL score and then click here to check your current level quickly with our in-house test.
If your current level is below the IELTS band/PTE score/TOEFL score, scroll upwards to read about how many hours you will need to learn before you go for the test.
If your level is sufficient, we only need to give you a 10-20 hour prep before you go for the test.
It is not that complicated.
At English Express and other Crystal Learning language schools, we see language, first of all, as a tool.
Every small improvement makes a difference immediately. You may never be perfect, and that's ok. Even native speakers make mistakes. But as you become more confident in your ability to communicate in English, you'll see the benefits.
We strongly believe that confidence is built through doing. That's why our teachers will always encourage you to take the next step. Speak out, and try to speak out faster.
Practice and application are more important. To improve your conversational skills in English, you need to "do more" and "understand less". That's why we focus on practical topics that you can apply at the office the next day.
Ready to start?
Take our English level test
Completely free
Find out your level and we will let you know the most suitable English course for you.